Simplify your AWS Life with Lightsail
|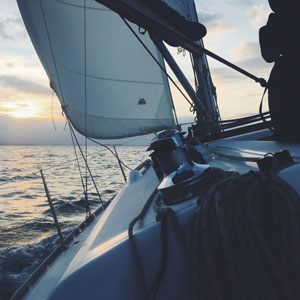 Launched in December 2016, Lightsail significantly simplifies your life if all you want on AWS are simple servers. If you are new to AWS, it can be difficult to work out what all the options mean when launching an EC2 instance (regular server) on AWS.
Lightsail addresses that by providing a simple wizard to allow you to create instances without some of the complexity of the regular EC2 wizard.
There are several instance types available preconfigured with WordPress, LAMP stack, NodeJS and so on.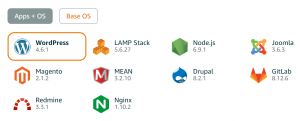 Once you select the instance type, you can then choose the size. The smallest starts at $5 per calendar month for a half gig of RAM server with 1 virtual CPU and a 20gb hard drive. This cost is broadly comparable to when you use the more complex EC2 wizard.
The instance will be placed into one of the Availability Zones in the Virginia Region. At the time of writing, only Virginia is supported. But as with most Amazon services, although they will be launched in one region initially, they do then get migrated to other regions as well.