An Introduction to the Bristol Boot Camp
|
Get trained for a new career in tech!
Our vision is to be brilliant at taking people with little no technical experience, perhaps like you, and within 10 weeks, we turn you into extremely employable technology professionals ready to work in a blue chip business.
We are running a 10 week bootcamp in Bristol starting on May 19th, which has the potential to change the direction of the rest of your professional life.
Who is my Teacher?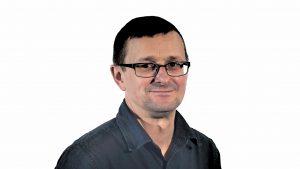 The success of programs like this is down to two things. Your attitude and the quality of the training. We can't be responsible for your attitude, but we are responsible for the training. Your instructor will be Nick Todd. Nick is a qualified secondary school teacher, who has been teaching technology professionals computer programming since 1997. In 2002 he began teaching a 6 week technology program for DeutcheBank new hires, and then delivered this program successfully every year for 6 years.
Nick then began teaching on the CitiBank graduate training a few years later, and has been delivering this program in New York and London for the last 5 years or so, with additional teaching in Shanghai, Singapore and Sao Paolo. In addition to financial programs, Nick has delivered apprenticeships for both HMRC and the DWP where people in their early 20's with no technical experience at all were successfully drafted into technical teams within both of those organisations.
Several years ago, Nick cofounded a company called meals.co.uk which raised $1M and created a team which then built out the entire technology stack for this project using .NET and AWS. It was when recruiting developers for this project that we realised that there simply were not enough developers with enterprise technology experience available in and around the city. Hence the Bristol Bootcamp was born.
The training program has a proven track record for many years now, and with our contacts in the industry, we are well placed to ensure that our high quality teaching will serve anyone who attends extremely well.
What will you learn?
Every year, Facebook developers produce a list of the most popular technologies globally, and we will be focusing on the top three entries in that list. JavaScript, Java, and Python.  In addition to those programming languages, we will also teach you about databases where data is stored, and unix which is the most popular platform on which to deploy enterprise applications. In addition, we will place a special emphasis on cloud computing  since that is now very significant across the industry. Nick is an accredited AWS instructor with several years of experience teaching Amazon Cloud Computing for organisations such as the BBC and the UN in partnership with AWS and their global training partners.
So in summary, what will you will learn about?
JavaScript (#1 in the list from Facebook)
Python (#2 in the list from Facebook)
Java (#3 in the list from Facebook)
Web technology (HTML/CSS)
Linux
Cloud Technology
Software Development Methodologies (mainly agile) but with reference to waterfall as well
What do I need to bring?
We provide a developer machine for you in the cloud for Windows and also another one for something called Linux which you will learn about, so you will not have to have any kind of fancy laptop. All you will need is a laptop. Pretty much anything with wifi will do as you will be working via a remote machine in the cloud.
When and where will it run?
We will begin on Monday May 21st and then run for 10 consecutive weeks at a location to be confirmed in central Bristol, UK. It is a full time program running from 9am – 5pm each week day. You definitely cannot fit this in around a day job. This needs to be your primary focus for the 10 week period.
I am Interested, what do I do now?
We are running some no obligation introduction evenings on Thursday March 1st and Friday April 2oth. You are warmly invited to attend either of these. Both start at 7.30pm. You can sign up here.